Uterine fibroids, medically known as leiomyomas, are benign (non-cancerous) growths that develop in the muscular wall of the uterus. This condition is highly prevalent in women of reproductive age. The growths can vary greatly in size, from microscopic to several inches in diameter. Depending on their size, number, and location, fibroids can become symptomatic, leading to a variety of health problems, including back pain.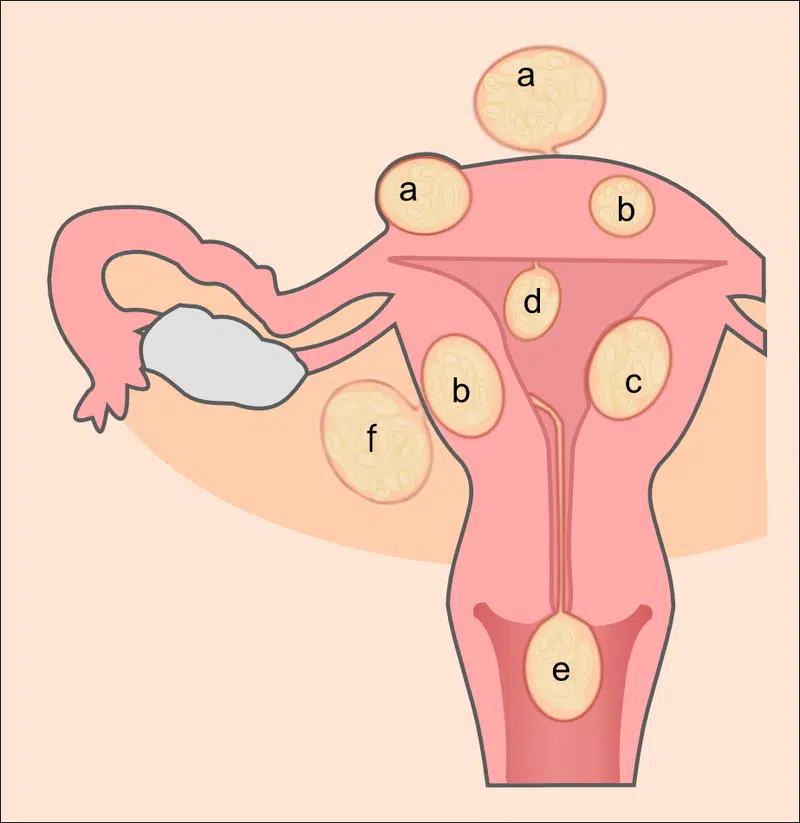 Uterine Fibroid Symptoms
Uterine fibroids can cause back pain through a few different mechanisms:
Size and Pressure: Large fibroids can exert pressure on surrounding organs, including the muscles and nerves of the lower back. This pressure can lead to discomfort or pain in the back.
Location: Fibroids that are located towards the back of the uterus can press against the spinal nerves, leading to back pain.
Inflammation: Sometimes, fibroids can degenerate, or break down, which can cause an inflammatory response. This inflammation can result in pain that radiates to the back.
Referred Pain: The body can sometimes interpret the pain or pressure caused by fibroids as originating from the back. This phenomenon is known as referred pain.
In addition to back pain, symptoms of uterine fibroids may include heavy and prolonged menstrual periods, pelvic pressure or pain, frequent urination, difficulty emptying the bladder, constipation, and swollen abdomen. The experience of these symptoms can be significantly influenced by the size, location, and number of fibroids.
Uterine Fibroid Treatment
The treatment for uterine fibroids can be classified into three categories: watchful waiting, medication, and surgery. In watchful waiting, if fibroids are small and cause no symptoms, a physician might recommend periodic monitoring without active treatment.
Medication options aim to regulate the menstrual cycle, treat symptoms like heavy menstrual bleeding, or inhibit the growth of fibroids. These include hormonal treatments like birth control pills or intrauterine devices (IUDs) that release progestin.
Surgical treatment is considered for symptomatic fibroids that have not responded to more conservative treatment options. Surgical methods range from minimally invasive procedures such as uterine artery embolization and focused ultrasound surgery to more invasive ones such as myomectomy or hysterectomy.
Uterine Fibroid Prognosis
The prognosis for individuals with uterine fibroids is generally good. Although they can cause discomfort and heavy bleeding, they are benign and do not lead to cancer. With appropriate treatment, symptoms can be well-managed and quality of life significantly improved.